History and Evolution of Piano
History and Evolution of Piano
Before you learn how to play the piano you may want to know how the majestic piece of musical art came into being. Learning about the history and evolution of piano and other musical instruments is as fun as learning how to play the piano. Piano doesn't just create beautiful music but it's also a visual treat when it comes to the way it looks. A piano adds a kind of class and beauty to the place it is in and creates an environment that's almost heavenly. This is why a lot of people and hotel owners spend of grand pianos even though not many of them are played often. However, every piano must be played because each one of them is born to please our ears.
The modern piano was design over 300 years ago and it has remained almost the same till date. We cannot completely deny that there are no changes or developments in the piano design and functioning but if we observe closely, these changes can be easily overlooked because of the design that has been retained over the years. A piano creates resonating sound with the help of percussion. It is a stringed instrument that is caged in a wooden box and it is if different sizes and shapes. There are grand pianos, upright pianos, and electrical pianos.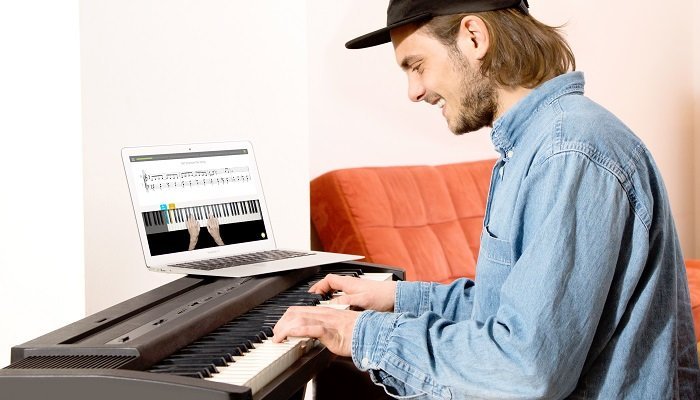 The modern piano gets a lot of its looks from its older cousin, the harpsichord. In fact, the piano was invented by an Italian harpsichord maker Bartolomeo di Francesco Cristofori around the year 1700.  It's clearly evident that Bartolomeo got inspired from the harpsichord in order to make something advanced, the piano. Over the years, a lot of the structural materials were replaced by stronger substitutes to improve the quality of the instrument. Nevertheless, the configuration inside has been the same throughout the time. Bartolomeo's piano was first called "pianoforte."
Both harpsichord and piano are stringed instruments encased in wooden boxes but a harpsichord has two keyboards while a piano has only one keyboard. Also, no matter how hard you press a key in a harpsichord, the sound produced will be the same and that's not the case when it comes to a piano. This is because the strings inside a harpsichord were plucked by a plectrum whereas the strings in a piano are struck by a hammer. So, in a piano the musician can not only control the type of sound but also the intensity of the sound.